Hawaii Island retreat's full-service Maluhia Spa offers an elegant and totally natural spa experience with a distinctive menu of Hawaii spa treatments and massage.


Overlooking a lush and exotic valley, our spa pavilion includes a full range of superb services, complete with ocean views and lush garden venues. Relax in style and choose from among the following:


Secluded massage bungalows set among the pines



Couples Massage bungalows


Signature Hawaii spa treatments and therapies


Salt-purified infinity pool


Hot tub


Exercise pavilion


Private locker rooms with showers


Organic Cuisine Menu


50 acres of gardens, valley trails, and ocean vistas to enjoy


Private yoga, chi gung, and meditation classes upon request


Personal wellness consultant to help you plan your day or on-going health and wellness regime
At Hawaii Island Retreat our full complement of spa treatments draw upon the gifts of nature, Hawaiian healing, and other spa traditions to offer you three unique pathways to well-being. From lomilomi massage to energizing body wraps, your Maluhia eco-spa stay is designed to uplift and transform your body, mind, and spirit.
Our spa vacation packages are renowned for their distinctive therapies and the wisdom of expert instructors, therapists, and counselors. Partners with nature, we guarantee your stay will soothe the soul and renew the spirit.
Yoga enthusiasts will especially enjoy our Hawaii Yoga Retreat package for individuals and couples.
Return to the Self, our custom spa retreat, includes private consultations, spa treatments from our three healing treatment pathways, a selection of private spa classes, and 50 acres of natural beauty with paths for walking, jogging, and meditation.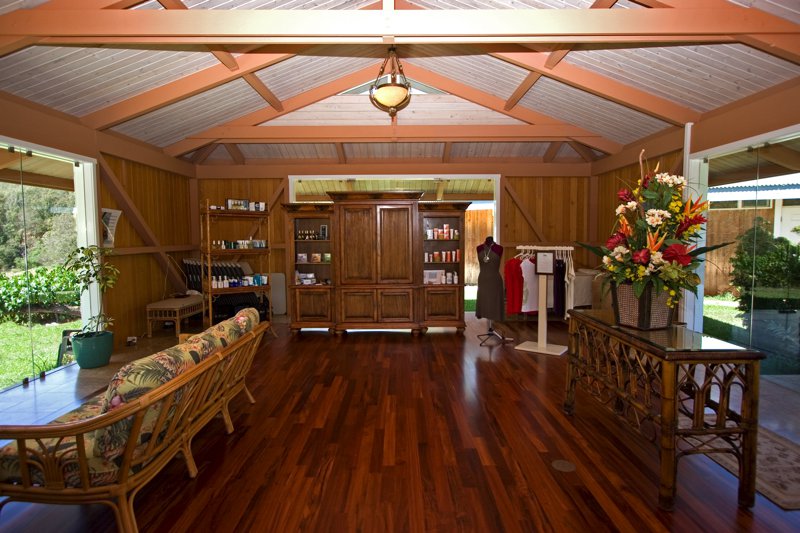 At Hawaii Island Retreat spa, mindfulness, natural health, and green living form the basis for a life well lived. Whether your focus is fitness, inner peace, or an evolving relationship, you will find our approach to healthy living unique among Hawaii destination spas.
You can choose from among five wellness paths include Fitness and Inner Balance; Relationships; AdventureSpa; and Inspired Cuisine. Follow one or choose from among all five, and let your luxury vacation at Hawaii Island Spa Retreat be truly transformational. Spa Talks
Enjoy spa talks and special seminars as part of your Hawaii spa vacation stay. Throughout the year, Hawaii Island Retreat welcomes healers, artists, chefs, and wellness experts to present on health and well-being subjects. Spa writings
Hawaii Island Retreat brings you inspired and informative insights in to spa life and healing. Enjoy articles on natural health, well-being, and ecological living, as our therapists, healers, and other spa experts share their wisdom and fresh perspectives on the art and science of living well.
Maluhia eco-spa was designed and built with nature in mind, from earth-friendly building materials to solar-heated, salt-purified pool and hot tub. We use and sell organic products.


Many of our body care products are made from our organic, farm-grown fruits and vegetables, such as Hawaiian noni, papaya, aloe vera, coffee, kukui, and cultivated herbs


Massage sheets, robes, and other spa linens are made of organic bamboo, a fast growing fiber cultivated without toxic fertilizers and herbicide


Our staff wear organic bamboo uniform


The nature-based design of our outdoor massage pavilions eliminates the need for fans, air conditioning, or music. The breezes cool the pavilion and the rustling trees and bird songs soothe with nature's music.


We use and sell organic products, sourcing local vendors whenever possible for retail product


Non-toxic cleaning products are utilized throughout the retreat and spa